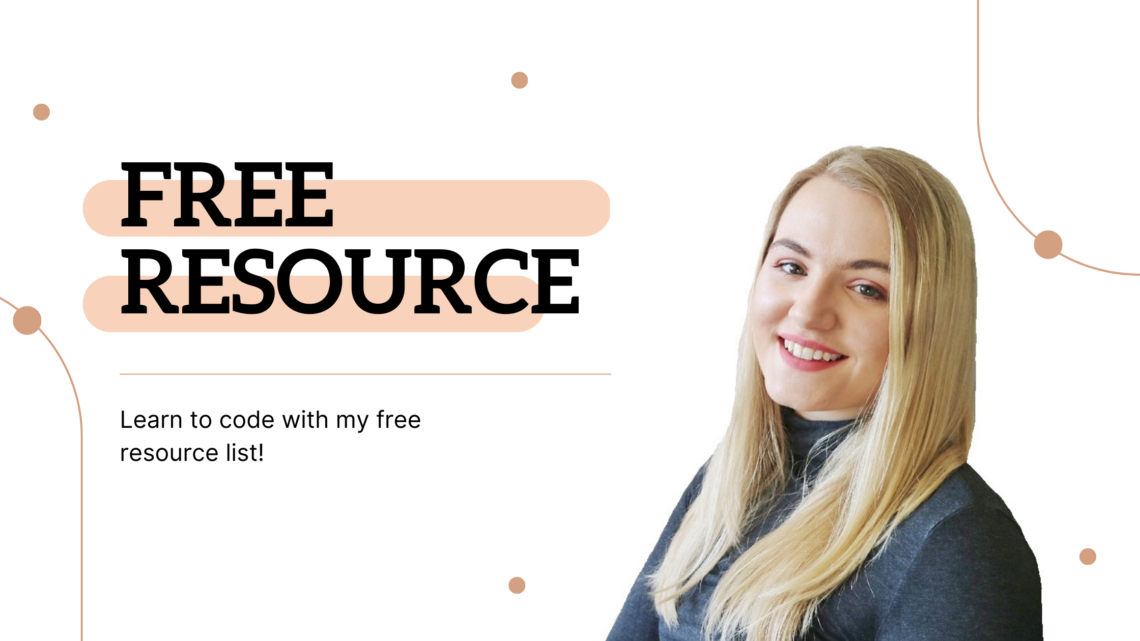 Free Coding Resource Sheet! – Everything you need to know about coding
My story
Over 10 years ago I started my tech journey as a web developer, from learning HTML, CSS, JavaScript to picking up bits of other languages such as Java and PHP, MySQL… and then discovering loads of different roles actually existed in tech and I didn't HAVE to be a coder I could use some of my other skills I already had and could build upon. (If you want to explore other roles in tech check my vlog here!!)
Having the basics of coding down has helped me in all of my roles, I learnt the fundamentals, and especially today where I am a Data Product Owner, I understand how to talk to the engineers both in my team and outside of my time and understand their needs for requirements, and how engineers prefer to work. Coding has been the baseline for this.
Spending time as an engineer got my head around AGILE ways of working, so when I moved into a product role I had some great foundations. I'm not suggesting anyone who ever wants to work in tech should get a developer job BUT I do recommend you have a dabble in coding!!
Free coding resources for you!
Whether you want to learn to code, or get a free resource and understand the places to look for coding advice, the tech skills that are learnt by coding are high in demand.
I created this free resource just for you and what I have used in the past and what I recommend to get started in coding. All you have to do is sign up to my email list and it will be available to download.
Happy Coding!!