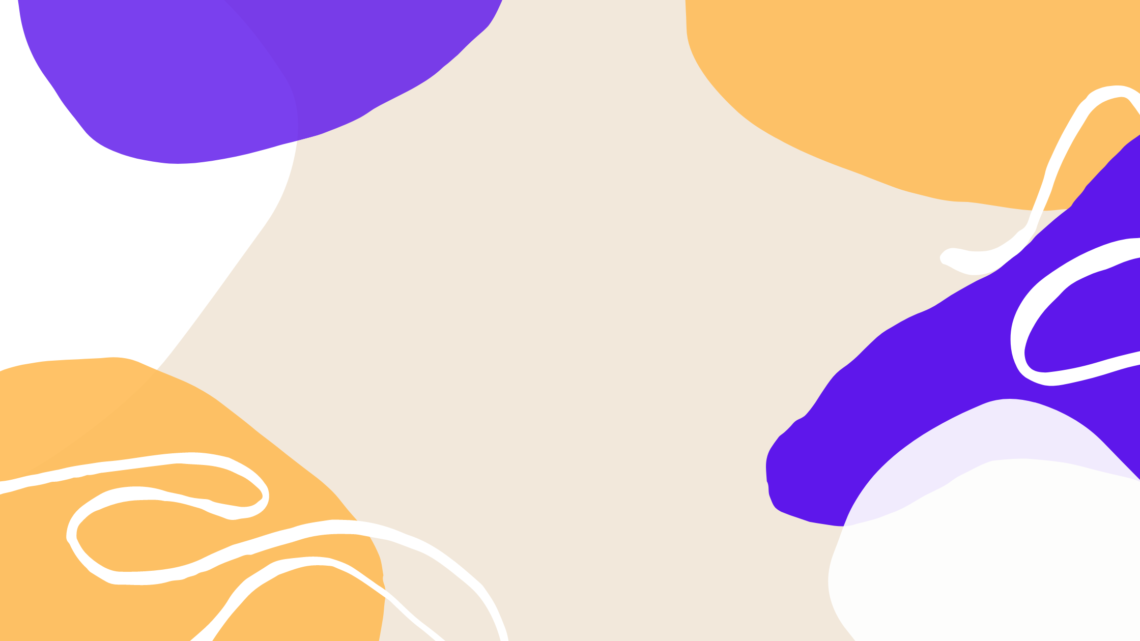 Event: How to kick start your coding career!
Back in September, we (Junior Hub!) hosted an event called 'How to kick start your coding career'. The idea was conceived when my friend and I discovered that many people who came to our Leeds Frontend meetups were looking to get into coding and didn't know where to start.
We were very happy that people were using the Leeds Frontend meetups as a platform to get started, but we thought that a specialised event geared towards this premise would be of greater help, so we put on a free event for the Junior Hub community!
The Junior Hub tag line being: 'There is no such thing as a silly question'.
A bit about Junior Hub: Junior Hub started as a Slack community created by Naomi when she was first getting into development. Naomi wanted to create a community like stack overflow, but with an easier and more accessible vibe. We have now had over 200 developers across the country join, from juniors to seniors and everything in between. The Junior Hub tag line being: 'There is no such thing as a silly question'. Junior hub is constantly growing and great things are happening in result of this.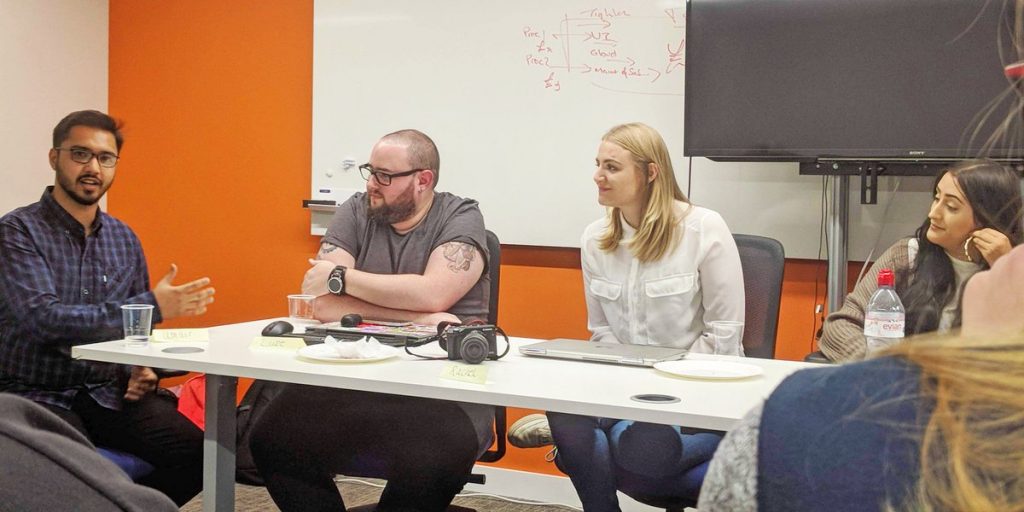 On the 17th of September 2019, the free workshop was all about getting into coding. We had a bunch of free resources (I'll list these below) and brought together a panel with a mix of techy people to come and give a quick intro about how they got into tech. The panel kindly answered a range of questions that the attendees had. On the panel was:
Umair – Product Developer at AND Digital
Naomi – Associate Developer at Sky
Luke – Software Engineer Sky Betting and Gaming
Rachel (me!) – Junior Software Engineer at Covea Insurance
Amber – Junior Web Developer at Etempa Web Solutions
Sally – Developer at Sky
After our attendees chatted with the panellists, we had a resource talk from Naomi about free, paid, and other resources people can access to kick-start their coding career!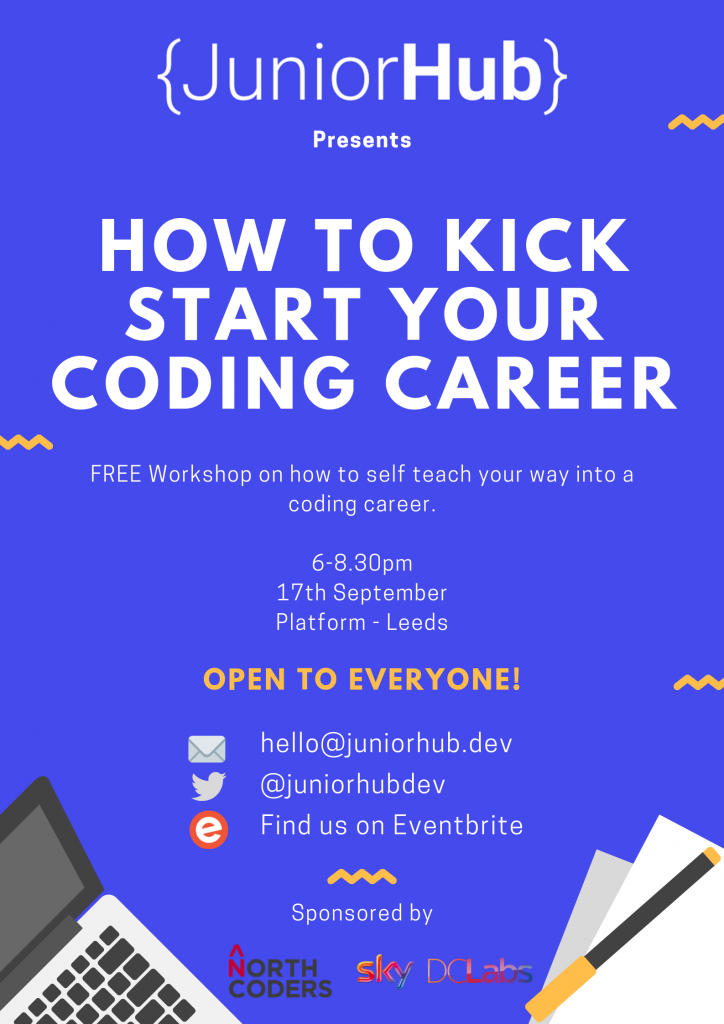 In addition to this, we had speakers from a variety of companies talk about their recruitment processes and how to land a job once they had skilled-up. We had the following speakers who volunteered their time:
Jen – Sky (Early careers)
Fran – Sky (Recruitment)
Crispin – Coders Guild (Industry liaison)
Josh – Northcoders (Head of Admissions)
It was a fantastic night and a big thanks to our sponsors: Sky, Northcoders and Coders Guild.
Huge thank you to the Junior Hub community!
As promised, the brief list of resources that was mentioned at the event to kick-start your coding career is below:
Free:

Paid:
YouTubers:
Slack Communities:
EMAILGEEKS.SLACK.COM
WEBDEVCHALLENGES.SLACK.COM
FEDS.SLACK.COM
CODEUPLEEDS.SLACK.COM – (also have a meetup)
JUNIORHUB.SLACK.COM
Meetups:
LeedsJS
Leeds Frontend Development
Empowering Women with Technology
Ladies of Code (Leeds)
Leeds DevOps
Leeds PHP
This is just a small fraction of the resources, meetups and YouTubers out there which can help you kick-start your coding career, but it's a great start! Follow us at Junior Hub as we already have more events planned for 2020!
Any other resources you find useful, drop them down in the comments below! 🙂